There's a tendency I have to romanticize, and perhaps that is what I have done with my recollections of Lake Street in Minneapolis. There's no need to post pictures of that street. You can find plenty of depressing ones on Google. When I met Jerry on July 1, 1966, it was at a restaurant on amazing Lake Street. The restaurant no longer exists, and for various and sundry reasons many other businesses are now at risk of total demise. No need for me to elaborate. You've seen it all on the news in recent weeks. Beautiful Minneapolis, one of my favorite cities in the world, at least until recently, is in a sad, sad situation. So here's my story, a little sad, but oh so true! Hopefully there's portions that won't make you blue.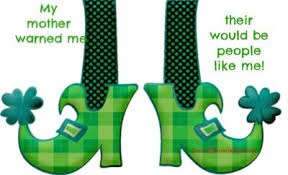 Within two weeks of meeting Jerry, he claims he fell hopelessly in love with me. Calm, cool and collected person that I am (you can stop laughing anytime), I was a little more cautious and uncertain about my feelings for him. Then, at about the three week mark of seeing each other every day, I was faced with a dilemma that could have brought our relationship to a screeching halt or ended it forever! Hopefully you've never bounced a check, but it happened to me that summer when I turned 21 years old, living and working in Minneapolis. After two years of living the life of a pauper as a college student, I moved to Minneapolis and got caught up in the ridiculous quest of wanting a closet full of beautiful dresses, with shoes and purses to match each outfit. Because I wasn't the most savvy money manager and had champagne taste on a Kool-Ade budget, I would often have to skip meals a few days before paycheck or occasionally hit my wonderful Uncle Vernon up for a loan. Since the bounced check incident happened 54 years ago, I don't remember many of the details, just that I accidentally fleeced a shoe store with a bad check.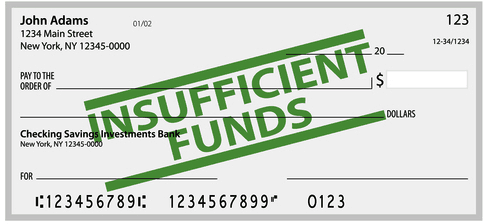 It wasn't intentional! I really believed the check wouldn't clear the bank before I could deposit my paycheck. If memory serves me right, the shoe store sent a threatening letter or maybe it was the bank. What I do remember is Jerry was with me when I found out that I had bounced the check. Honest and disciplined soul that he is, he INSISTED on driving me to the store so I could give them cash to replace the bad check. "No, no I pleaded! Please don't make me go down there in person. It will be sooooo humiliating! Why can't I just mail them a replacement check?" Perhaps he was testing my character and even then he was trying to decide if he wanted to share the rest of his life with a deadbeat. He promised the best way to resolve this would be in person, so off we motored to the store in that amazing '57 Chevy. We both recall the store manager was gracious and didn't attempt to humiliate me more than I already was and didn't try to make me feel like a scumbag. Trust me, I was already guilt tripping to the max. It was yet another lesson learned in my young life. Just face up to your sins, confess and make restitution, and get on with other challenges. Seriously!
Before you judge me too harshly, you just may want to reflect back on your own life, which I would wager hasn't been lily white; and if there's anything you need to make right, now would be a good time to do it. And seriously, please, dear readers, cut me some slack. After all, as Jesus said in John 8:7, "he that is without sin among you, let him cast first cast a stone." I am thankful today for the man who came into my life 54 years ago and who vowed one year later to stand by my side no matter what. He continues to hold me accountable for my sins, and loves me in spite of them. I hold him accountable also, because even though he's a truly great guy, Jerry will readily admit he, too, is a sinner saved by God's grace. I am so thankful that God sent Jerry to Minneapolis to rescue me from the frozen Tundra, but most of all I am thankful for salvation. Ephesians 2:8-9 promises us this: For it is by grace you have been saved, through faith—and this is not from yourselves, it is the gift of God— not by works, so that no one can boast.